It's been a very busy week so I wasn't able to follow the NFL's Week 4 and do a review about it so instead, I'm going to be talking about NBA Basketball, specifically the Boston Celtics.
Now, when the news of Kevin Garnett and Ray Allen came out during last year's off-season, I thought,
"Damn, might as well give them the Larry O' Brien trophy right now."
Yes, that was how great I imagined the team would be if they put those two together with Paul Pierce.

Turns out I was right since they did manage to complete the greatest single-season turnaround in NBA history; going from 24-58, second-worst in the NBA in the 2006-07 season to 66-16, the best in the league, for the following season.
Now, a year has passed since then so one question needs to be asked,
"Can they repeat the feat?"
The entire team is fresh since no one played in the Olympics. They've got new bloods in rookie guard J.R. Giddens and rookie forward Bill Walker. They've also got free agent Darius Miles who, if he makes the final cut, would have to miss the first ten games of the season for violating the NBA's substance abuse policy.
And although they lost James Posey to free agency and P.J Brown re-retired, things could've been worse if they lost Pierce to off-season surgery if the MRI to the right knee he strained in Game 1 of the NBA Finals came out positive.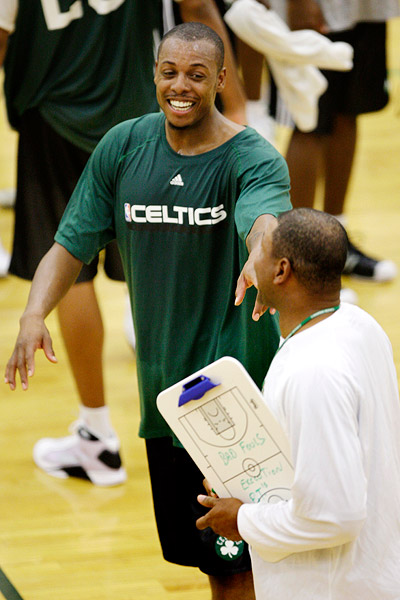 Coach Doc Rivers could use Leon Powe to fill in for Brown's spot while Tony Allen, along with Walker and Miles, could occupy Posey's role as the team's defensive stopper and alternate 3-point threat.

But most importantly, the starting line-up remains intact with Boston hoping that third-year point guard Rajon Rondo and sixth-year center Kendrick Perkins will offset the aging Big Three of Pierce (turning 31 this month), Garnett (32) and Allen (33).


And just in case people go off comparing them to the likes of Miami Heat's 2006 championship team which had aging superstars like Shaquille O'Neal, Alonzo Mourning and Gary Payton win the trophy one year, only to look like senior citizens the next year, that's not going to happen with the likes of the Celtics' Big Three who're still hungry for more.
So, can they repeat the feat?
Abso-f*$%in'-lutely!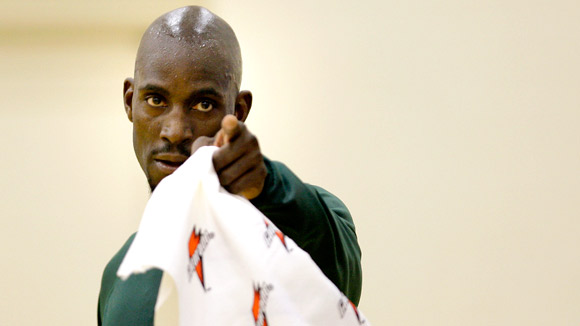 "You damn right for a Typical Guy!"