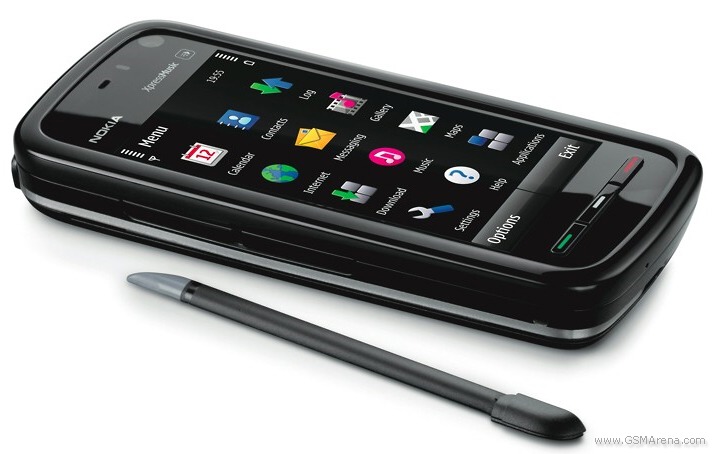 Packing an 81MB internal memory with an 8GB microSD card for support, stereo surround speakers, 8-band graphic equalizer, a 3.2" touchscreen with 640 x 360 pixel resolution, a 3.2 MP autofocus camera with Carl Zeiss optics and dual LED flash that's capable of shooting VGA video at 30 fps, an accelerometer, a 3.5mm standard audio out and a TV-out, and for those who really like to take advantage of 3G technology, the necessary front camera to make video calls with, the Nokia 5800 is really a multimedia freak's dream phone.
The handset also comes with a pen stylus (with an extra one for those prone to losing them) and a plectrum-shaped alternative (Quick! Google "plectrum"!) that's attached to the wrist strap if you're not too fond of the former.
One look at the 5800 and the phrase

"iPhone-inspired"

easily comes to mind, with the similar shape, same rounded corners, and same touchscreen feature. But is it an iPhone killer?

Well, having already cornered 40% of the global handset market, Nokia isn't out to compete with a small-scale niche rival like Apple. Instead, with a price tag that's substantially less than the iPhone's current market price, the 5800 is the initial salvo to what would be a market flooded with a range of similar touchscreen phone models from Nokia that's targeted for different market groups, hopefully smothering the other cellphone manufacturers into submission.
The Nokia 5800 is also packaged with Nokia's

Comes With Music

service which would give users unlimited track downloads from the Nokia Music Store catalog, which includes all four major labels and over 4 million songs, for one year. Think of it as Nokia's

iTunes

-killer, then. No word though if the

Comes With Music

feature will make it to our shores.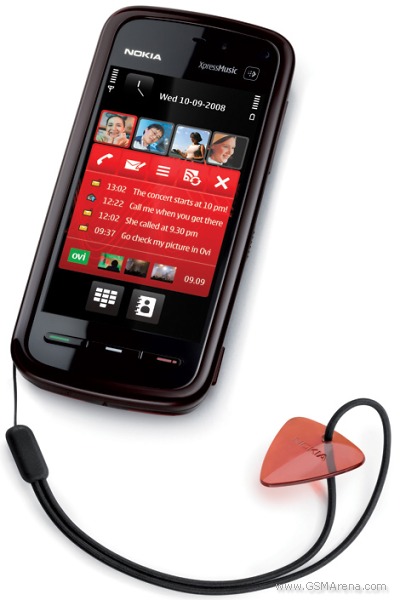 But what's really interesting is that Nokia will be releasing the 5800 in Asia first along with the Middle East, Russia and Spain, with the U.S. and most of Europe getting their hands on it next year. Sound business sense, really, considering Nokia's launching it first in markets that are more distributor-driven and make up more than half of their quarterly sales as opposed to countries like the U.K. and the U.S. that are more network-driven. So all bling-obsessed Filipinos, better keep your eyes and ears and wallets and credit cards on stand-by once it hits our shores so you can proudly show it off during your company-wide Christmas party as well as the nearest Starbucks.

Okay, so it looks like an iPhone, works like an iPhone and, surprisingly, it costs less than iPhone. Is it better than the iPhone, then? Well, according to the reports, it goes both ways.
The 5800 is more compact in size than the bulkier iPhone so it can only handle one-finger input whereas the iPhone can deal with input from two fingers simultaneously. And while the iPhone's two-finger input lets you do stuff like shrink or expand images on the screen which is something the 5800 can't do, the Nokia phone gets back at the iPhone by providing you with a touchscreen that vibrates gently when you touch it, providing a somewhat tactile feedback that the handset is responding to your commands, something which the iPhone can't do. Of course, there's also the better camera - the one feature Apple never really bothered to pay attention to - and the internet browser that can run Flash files, which the iPhone can't.
So why can't the 5800 be Nokia's iPhone killer?
By tagging the name

Xpress Music

to the phone, Nokia has signified its intent to market the handset to the younger crowd who're more into multimedia content than any other market. So if you're the tech-minded kind of person that made the iPhone such a breakthrough hit, what you should be looking out for as Nokia's iPhone killer is the first touchscreen N-series unit. And when that hits the streets, that's when you can start calling it the iPhone killer.
Paging Nokia Philippines, how about letting a Typical Guy

"borrow"

a unit for a real-world review of the product?